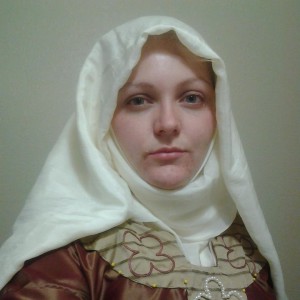 Lady Angharat is apprenticed to me for the performance arts (singing, instrumentation, poetry/prose recitation, storytelling) and period costuming/fiber arts.
Angharat is a member of Caid's period music trio Serenissima along with Lady Avicia de Na Baiona and Lady Cecilia Lightfoot.  She was a member for 6 years of Concentus, the mixed voices early music choir based in Bergental, East Kingdom.
Please visit her website "The Daughter of the Red Dragon" for much more.